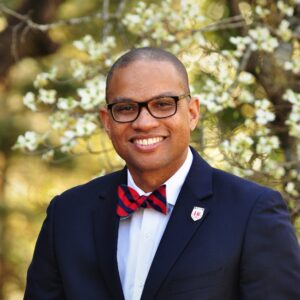 We are thrilled to announce the details of our annual banquet! This year, our banquet will take on a decidedly "local" flavor as we offer up local testimonies, local talent, and a very well known local speaker to share about the importance of the work that CEF® does at home and abroad.
Dr. Logan Hampton, President of Lane College, will be our keynote speaker for the evening. He has personal experience with CEF from his time as pastor and shares our vision for reaching boys and girls with the Good News of Jesus Christ.
Dr. Hampton has a Doctorate of Education from the University of Arkansas at Little Rock. He is active in the college, community, and church. Dr. Hampton serves on the Board of Directors for National Association of Independent Colleges and Universities and the Board of Trustees for West Tennessee Healthcare Foundation in Jackson, TN. He served twenty-four years as a pastor in the Arkansas Region of the First Episcopal District. Along with his impressive professional and spiritual credentials, we are confident that you will enjoy and appreciate his energetic speaking style.
Along with an outstanding local speaker, we will have entertainment by the Kindred Spirits Quartet. They are an outstanding gospel group that has served West Tennessee for well over 30 years. We will also feature testimonies from people who have been touched by our ministry in different West Tennessee communities. Click HERE to see a larger image of Kindred Spirits.
Now, look below to get the details about the day, time, and place. Also, we encourage you to call our office to reserve a seat. This helps plan for the evening meal and seating requirements. There is NO FEE to attend this event, but it is one of our major fundraisers, so please pray about supporting us with a tax-deductible donation that night.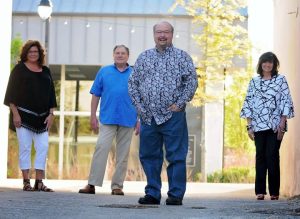 When, Where, What, Why…
When: August 23rd (Thurs) from 6:30pm to approx. 8:15pm (feel free to come a bit early)
Where:  West Jackson Baptist Church in the Fellowship Hall / 580 Oil Well Rd, Jackson, TN 38305
Meal:  There will be a nice catered meal that evening. Please call our office at 731-736-2786 to reserve your seat(s).
Cost:  This is a free event. Donations will be received that evening to benefit the ongoing work of CEF of Greater Jackson.
Dress:  We suggest that you come dressed business casual, but if you choose to dress more formally, that is perfectly fine.
IMPORTANT :
please remember to call our office to reserve seats for this event.  We sincerely appreciate it.  
The number is 731-736-2786
.  If you get our voicemail, please leave us your name and a call-back number.  We will get back to you soon!
Updates & Breaking News…
Check back here for important updates.
We are proud to announce that Mrs. Kim Rodamaker and Mr. Mark Brown will provide our prelude / welcome music! Kim plays violin and Mark plays guitar. They will play acoustic style music that we feel confident you will enjoy as you come in and get settled in for the banquet.
Local TV spot, below… our friend Steve Beverly did an interview with our Director to discuss ministry and the banquet.