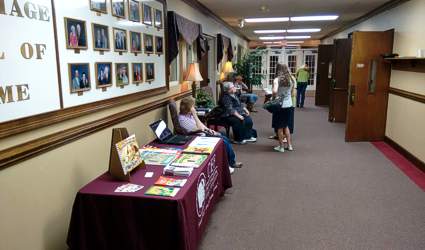 How can we work together? There are multiple ways that CEF of Greater Jackson can partner with your church, Sunday school class, or organization. You could adopt a school and start a Good News Club to present Biblical teaching to children. Some people do not think this is possible, but let us assure you that it is. You could start a Good News Club in a neighborhood where you have existing church members. Maybe your Sunday school class feels led to start an outreach work in a specific area of your community? Let's get a little more specific.
Adopt a School
On June 11, 2001, the U. S. Supreme Court ruled that Child Evangelism Fellowship® could have access to public school facilities to conduct Good News Clubs. The decision stated that Bible clubs such as the Good News Club must be given the same access to school facilities accorded any other non-school-related outside group.
So, in many cases, we can work together to organize Good News Clubs in public schools. How would you like for your church to have that type of relationship in a public school? Think of the possibilities.
Christmas Across America
Maybe your church would be interested in hosting a special Christmas event? CEF has a special program called Christmas Across America that will help you throw an evangelistic Christmas party for children in the area that you serve. Be intentional in reaching out to unchurched children in your city. To learn more about this type of event, follow this link to view a promotional video about it.
Prayer Support
CEF of Greater Jackson needs your prayers! This is the fuel that helps us keep going. Please become a prayer partner. If your church, Sunday school class, or small group would keep us on your prayer list, that would mean more than you can imagine. Of course, we welcome individual prayer partners too!
Financial Support
CEF of Greater Jackson advances or declines based upon the financial support of our valued donors. We understand that there are many organizations who ask for your money. So, we do not take this request lightly. Yet, if you have a heart to minister to the children of our area and desire to see them evangelized with the Gospel of Jesus Christ, we need your support. Your generous donations will allow us to maintain a healthy ministry and expand it further. Please know that we have 501(c)(3) status, so your donations are tax deductible.