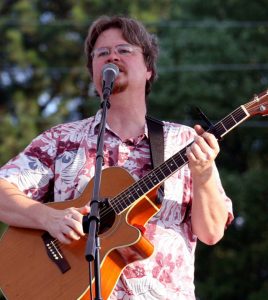 Dear friends and supporters of CEF of Greater Jackson, please plan to come to our annual live auction fundraiser. This will be a fun evening, filled with music, laughter, and fellowship. This year, we have moved things around a bit to provide more space for the event. This was not because of problems with our existing church partners and friends. Rather, we simply want to try a couple of new things which will require us to have the additional space. With that said, please check this page weekly as we approach the event because we will be listing more information about possible new auction items, etc.
What, Where, When, Why, How…
May 24th from 6:00pm to 8:30pm
West Jackson Baptist Church (in the Fellowship Hall) map link


580 Oil Well Rd, Jackson, TN 38305

Music will be provided by Scott Myatt this year. Scott is an accomplished musician and soloist. The line-up will feature patriotic and gospel standards with a "God & Country" theme. He is great! Don't miss this!
Food will be provided by our friends at Brooksie's Barn. They will have a nice

BBQ plate

ready to go for

$5.00 each

. This is wonderful BBQ and is provided at a deep discount. Come prepared to eat and fellowship. Bring a friend or the whole family… or both!
Appropriate attire… we encourage you to come casual. The theme will be "God & Country," so we expect many folks will come in country and western attire.
This is a fundraiser for the benefit of CEF of Greater Jackson. The proceeds will be used to support our various ministry efforts with an emphasis on the coming summer ministry programming.

YOU NEED TO CALL US to reserve a place

. This helps be sure there is enough food and seating. Call our office at 731-736-2786. If it is after hours or you do not get an answer, leave us your name, how many will be in your party, and a phone number to call back if we need to confirm anything.
Live Auction Experience…
If you have never been to a LIVE auction, you really need to come. They are fun and full of energy. If you are a friend of CEF and have been to these events in the past, you know what we are talking about. Be sure to get there a little early to check out the auction items list to determine what you want to focus your bids on… or, bid on everything. That would certainly make us happy!
What will be Auctioned?
We will have a LOT of things to choose from. There will be vacation packages / get-a-ways in Florida, Alabama, and East Tennessee (mountains). There will be golf outings, ladies jewelry and spa certificates, tools for the men, and wooden stake-side wagons for the kids. There are dozens of items and many participating vendors, businesses, and CEF friends involved… so download the file below to get a more extensive list. However, be aware that items will be added that may not make it on the list.
(documented removed after auction ended)
Auction Item Gallery