2019 Auction – Thank you!
#cefjacksontn – Oh my! The auction this year was awesome! This was due to our ministry friends, lively attendees, auction item donors, church partners, fired up auctioneer, and gracious event sponsors. If "you" were there with us, please know that we sincerely appreciate your support of this event.
You may recall that we adjusted the format of the auction a bit this year. From the feedback that we have received so far, it appears that everyone enjoyed those changes. We try to learn from the comments of our guests each year in order to improve the overall atmosphere and effectiveness of the event. This year, the "flow" of the event was a little more casual. Yet, we did have a plan to emphasize the fewer live auction items, while also bringing heightened attention to the silent auction items. Everyone seemed to enjoy the evening, the great food, the live entertainment, and the shortened live auction presentation. Now, allow me to say thank you to several folks who made this event such a success. I'll list them below, and forgive me if I miss anyone. A photo gallery will follow that.
Thank you to the congregation and staff at West Jackson Baptist Church for partnering with us again to provide a lovely space to host the event.
Thank you to all of our wonderful event, table, and media sponsors (see their logos below).
Thank you to every auction item or service donor. They were listed in multiple printed pieces. Our major item donors were highlighted on radio, in emailings, multiple printed pieces, and verbally during the event.
Thank you to all of the volunteers who helped with mail-outs, auction item solicitation, table sponsor solicitation, setting up the event decorations and tables, assisting with the food service area, helping with the auction checkout, greeting guests, helping with the sign in table, and more! I will not attempt to list all of these names here, but you know I love and appreciate you!
Thank you Denise Jackson, our CEF office administrator. She worked extremely hard to help get this event ready. I mean, really hard.
Thank you Mr. & Mrs. Marshall Anderson for helping again with the live auction.
Thank you Mrs. Audrey Geisel for your beautiful singing and playing.
Thank you to our local ministry committee for the things you did to help with the event, especially the auction subcommittee who put in a LOT of time in planning and preparation.
Thank you Brooksie's Barn for the wonderful BBQ meal. Mike, you rock brother!
Thank you Steve Beverly and West Tennessee Today for helping us with some promotional TV pieces.
Thank you WTJS FM Radio and "Scofield & McCoy" for helping us get the word.
Thank you Thomas Media for allowing us to do the "round" and talk about the event on four of your radio stations.
Thank you VIP Magazine for covering the event.
Thank you guests, bidders, and CEF friends… without YOU, the event would not be successful. God bless you.
Above all, we want to give thanks and love to our Heavenly Father for His favor and blessings.
Event Gallery
Please click on individual pictures to see the full size image. Some of them are panorama type photos.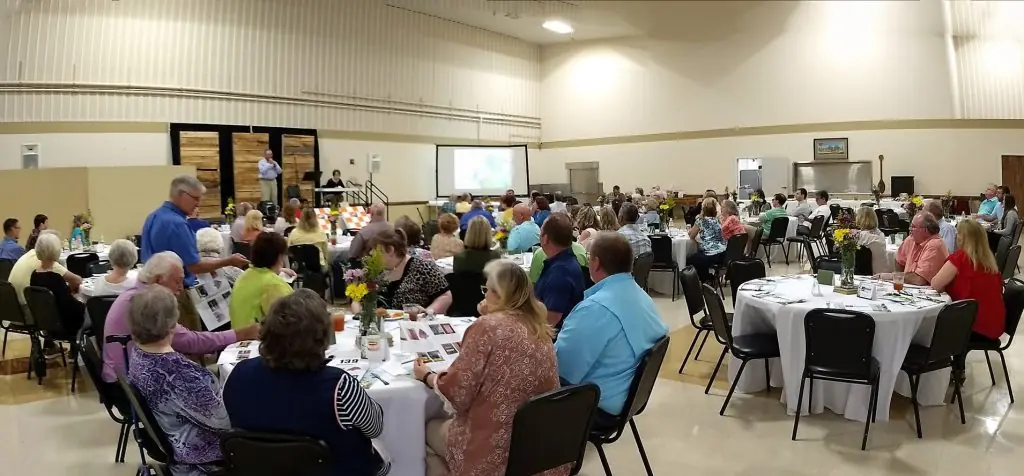 Event, Table, and Media Sponsors