#cefjacksontn – Read All About It! On August 24th at 6:00pm, we will have our annual fundraising banquet. This year we will have a very special speaker, Pastor Robert Morgan. He is the teaching pastor at Donelson Fellowship in Nashville, Tennessee where he has served for over 35 years. He is married, has three children and fourteen grandchildren. Here are some notable facts about Pastor Rob:
He is a best-selling and Gold-Medallion winning writer.
He has more than 35 books in print and more than 4 million copies in circulation in multiple languages.
He is a writer for Dr. David Jeremiah and Turning Points Magazine, and has many articles published in other leading Christian periodicals. He is also a regular contributor to The Huffington Post.
He has appeared on numerous national television and
radio shows.
He worked with the Billy Graham Evangelistic Association, doing advance work for crusades, 1974-1975,
He has conducted conferences for missions groups in Asia, Africa, Europe, and South America.
In a recent book, Pastor Rob collaborated with CEF® President, Reese Kauffman, to describe Reese's journey with the Lord and faithful service as president of CEF over the past 26 years. The book is titled "Every Child, Every Nation, Every Day." We are grateful for Pastor Rob's strong relationship with CEF, which gives him a unique perspective on the ministry and vision of CEF in the world.  Another book that touches close to home with a lot of people is "The Red Sea Rules."  This wonderful book has often been used to encourage people who may be going through difficult times in life.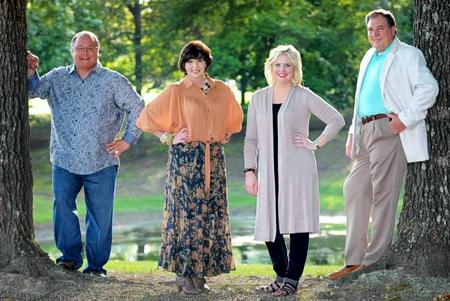 More Banquet Details
This banquet will take place at West Jackson Baptist Church in Jackson, TN. The address is 580 Oil Well Rd, Jackson, TN 38305. The banquet is a "fundraiser" so we ask you to pray even now about how you may be able to bless our local ministry as we seek to share the Gospel of Jesus with the boys and girls of Jackson and West Tennessee. We will be serving a nice catered meal for those attending.Just in case you are wondering, we suggest business casual attire for the evening. Regardless, come expecting a wonderful evening and be comfortable.
We are thrilled to announce that the Kindred Spirits gospel singing group will provide special music during the evening.
There is NO fee or ticket price charged, but we ask that you call our office to reserve a seat. Please try to call no later that 7 days before the date of the event. Our office number is 731-736-2786. Feel free to call with questions about the event.