JACKSON, TN — Former Arkansas governor Mike Huckabee will speak in Jackson, TN. October 23, 2023, at an event sponsored by Child Evangelism Fellowship (CEF).
The evening's program is entitled "Faith and Family Night with Mike Huckabee" and will be free and open to the public. It will be held at West Jackson Baptist Church.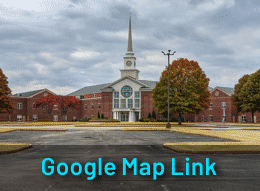 "CEF is excited to host Governor Huckabee for this evening's program to address the importance of both a strong Christian faith and family to the growth of our community and our country," said Randy Nicholas, executive director of CEF of Greater Jackson.
Mike Huckabee is the host of the TV show "Huckabee" on TBN each weekend and is a Fox News contributor, NY Times best-selling author of 14 books, and a frequent speaker all over the world. He was the 44th Governor of Arkansas from 1996 until 2007. He ran for President of the United States in 2008 and 2016.
Huckabee said, "I am looking forward to being in West Tennessee October 23rd to talk about the importance of faith and family in re-building our nation. And I am excited about how Child Evangelism Fellowship of Greater Jackson is helping lay that solid foundation."
CEF is a Bible-centered ministry that shares the Christian gospel with boys and girls in schools, churches, and communities. CEF of Greater Jackson reaches more than 1,000 children in ten West Tennessee counties each year.
The evening program will include giveaways of Huckabee's books, musical entertainment by Kindred Spirits, and a free-will offering to support CEF's ministry in central West Tennessee.
Doors will open for "Faith and Family Night with Mike Huckabee" at 6:00 pm and the program will begin at 7:00 pm on Monday, October 23rd. No tickets will be required for the evening and no reservations are necessary.
"I hope everyone concerned about the future of America will come out that evening to West Jackson Baptist Church," Huckabee said. The former governor's hobbies include hunting, fishing, and music. He and his wife, Janet, spend time in Arkansas and have three grown children – John Mark Huckabee, David Huckabee and his wife, Lauren, and Sarah Sanders and her husband, Bryan – and seven grandchildren.
For more information about "Faith and Family Night with Mike Huckabee" or CEF, call 731-736-2786.
News release by Marty King, CEF Communications & Fund Development

Sign-up for the Book Give-a-way
On the night of the event, we will give away some of Gov. Huckabee's books. Use this form to sign-up for the drawing. You must be present on the night of the event to be eligible for the drawing. Please complete all the blanks on the form below. Thank you!