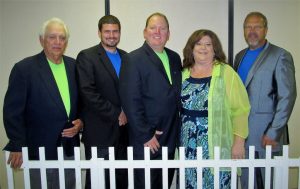 We are excited to present our 2017 live auction which will raise funds for the benefit of our Christian Youth in Action® (CYIA) summer ministries. Youth who serve as summer missionaries with CYIA lead 5-Day Clubs® in our area. They teach the Bible and share the Gospel with children in church and neighborhood settings. You can view this short video to find out more about this powerful ministry.
This auction will be fun! If you have never attended a LIVE auction, you need to be there. There is a lot of excitement, fellowship, food, and good old Gospel music. We are thankful that our friends, "the Master's Call" will be providing music for us. They are awesome and they love and support our ministry!
Please see the following for more detail:
WHEN:  March 30th from 6:00 to 9:00pm (Thursday)
WHERE:  Fellowship Bible Church in "the Barn" @ 141 Pleasant Plains Road in Jackson, TN 38305
WHY:  to raise funds for the Child Evangelism Fellowship Christian Youth in Action 5-Day Club summer ministry.
Dinner starts at 6:00pm and lasts until 6:30. We humbly ask that you consider donating the $6.00 projected cost of the meal.
Gospel music by the Master's Call will be from 6:00 to 6:30 as well.
We will have a short ministry update and then jump right in to the LIVE auction!
Here are just some of the things that will be auctioned / sold… vacation packages, restaurant certificates, movie gift baskets, fitness center memberships, handmade quilts, game baskets, and much, much more!
Lastly, we encourage you to dress in country and western attire… relax and have fun! Go home with wonderful purchases while benefiting CEF at the same time. Reservations are necessary, adults only please, as space is limited… so call our CEF office today at 731-668-9604 to save your place or to make a gift donation for us to put in the auction.
Downloads

This is a partial list of donors and items that have been given to help us with our...
God bless you and thank you!