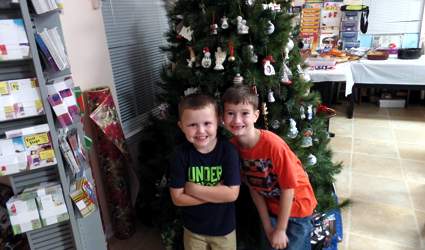 Basically, you can donate to CEF of Greater Jackson with your time, resources, and finances. We are a faith based ministry and rely on the generosity of our donors to keep going.
Donating Your Time
Yes, you can volunteer to assist us in many different ways. We cover a lot of the details about volunteering on another page. You can click here to view it.
Donating Your Resources
Sometimes we have fundraisers where you can help offset CEF organizational expenses with your supplies, food items, door prizes, or other materials needed for the event. Other times, you might help us by donating the use of a building or other venue for training or fundraising events.
Donating Your Finances
Of course, this is the biggest ongoing need. Our ministry simply cannot survive without the contributions of our generous donors. Whether it is a one time gift, a monthly commitment, or a mutually beneficial "end of year" tax reducing contribution – we appreciate any amount. Maybe the Lord is impressing you to set up a matching grant or other substantial financial instrument for the sake of CEF of Greater Jackson? Contact us to explore the possibilities. Go to this page to send us a message or give our office a call at 731-736-2786.
Click here to go to our ONLINE donation page, where you can contribute to our ministry and help build a firm foundation for us to stand upon as we seek to expand our ministry in West Tennessee.
Tax Deductibility
CEF of Greater Jackson has 501(c)(3) status, so all of your contributions are tax deductible. When you donate to us, you will get an official receipt for your records.