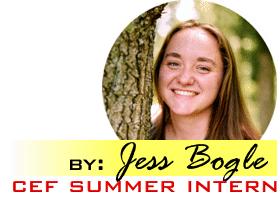 #cefjacksontn – In our second week, there were no events that rocked the boat. We had one location: Kaleidoscope Summer Camp in Alamo, Tenn. Unlike the first week, we only had two sessions a day.
Every day, we showed up, quickly set up, did our programs and finally waved bye to the kids we grew to love more and more each day. The kids were well-behaved, knew some of the stories and loved singing our songs with us. We had a ball with them, and we were later invited to their production at the end of the month.
Only a couple girls came back to talk to me when the time came for counseling and questions about believing in Jesus as their savior. One seemed close to understanding the gospel, but we had no salvations while we were there. A few of them were already believers, and some proudly declared that to us.
Nothing amazing seemed to happen during our second week, but we still planted seeds. God used us to give those children and workers gentle reminders of how much he loves them. No matter how many times they hear they are loved, there's something special about hearing it from someone they have only just met. When the kids are told "you are God's most precious creation, and he loves you more than anything else," their faces light up. Suddenly, they realize, if only for a minute, how loved they are by the one who made everything.
When nothing amazing happens, it's essential to remember that we are sometimes only planters and/or waterers. We must trust that God will bring others alongside us in the future who will water the seeds of the gospel in their hearts.
For our remaining weeks, we will be spending more time outside for our 5-Day-Clubs. These clubs are much more unpredictable because they are not at already organized locations, like camps and clubs. In the neighborhoods, we just wait for the kids to show up. Pray they brave the elements and hear the gospel despite the oppressive heat.
—