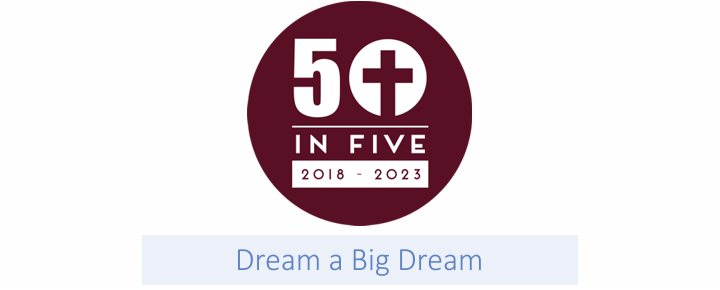 "50 in FIVE" is a missional ministry campaign designed to expand the reach of CEF of Greater Jackson throughout West Tennessee.  We will use the Good News Club® ministry model to build the foundation for this effort.  We will actively seek church partnerships to form teams to adopt schools and other community locations to plant these Clubs.  The ultimate goal of this campaign is to share the Gospel of Jesus Christ with as many children as possible and do our best to lead them to accept Him as their personal Savior.  Our hope and prayer is for our church partners to provide opportunities for these children and their families to be properly discipled.
Campaign FAQ's
Campaign time-frame:  the school years starting in 2018 through 2023.
Children projected to be reached "annually" with the Gospel:  1,523 + (hear a clear Gospel presentation)
Children projected "annually" to receive Christ as Savior:  86 +
The method used to project these figures is as follows.  We took the last five years (2013-2017) of statistical data from our Chapter records and divided the results by five to get an "annual" average to make our calculations. The figures above are ONLY connected to Good News Club participation.  When you add in the results from our summer ministries (5-Day Clubs®), the numbers should practically double.  However, we will focus on Good News Clubs because club attendance lasts for an entire school year, which provides for a longer period of time to develop relationships with the children and their families.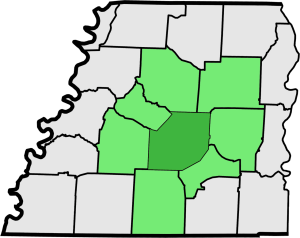 Possible school Club locations:  52 elementary schools make up a total within Madison, Crockett, Gibson, Carroll, Henderson, Chester, Hardeman, and Haywood Counties.
Distribution of Good News Club types: we plan to focus on public schools and if we can develop 20 Clubs in public schools, that will be a glorious thing! We anticipate that the rest of the Clubs will be created in Boys & Girls Club partnerships, churches, and in "open-air" neighborhood settings.
Guiding scriptures: Matthew 18:4, Mark 16:15, Acts 1:8, Philippians 4:6
Needed to be successful: God's blessing, power, and grace to be upon our efforts; new church partners and volunteers to minister to the children and lead the Clubs; a growing donor base to provide the needed funding and resources as we expand the ministry here in West Tennessee
Please join us in this effort to do our part in reaching…
  Every Child, Every Nation, Every Day 
---
Can you help us make this God sized dream become a reality?
We need your help. Please pray for this effort – and – as the Lord enables you to give, we sincerely need your financial support to grow our Chapter and establish the 50 Clubs.
Click here to send us a question. |  Click here to send us a donation.